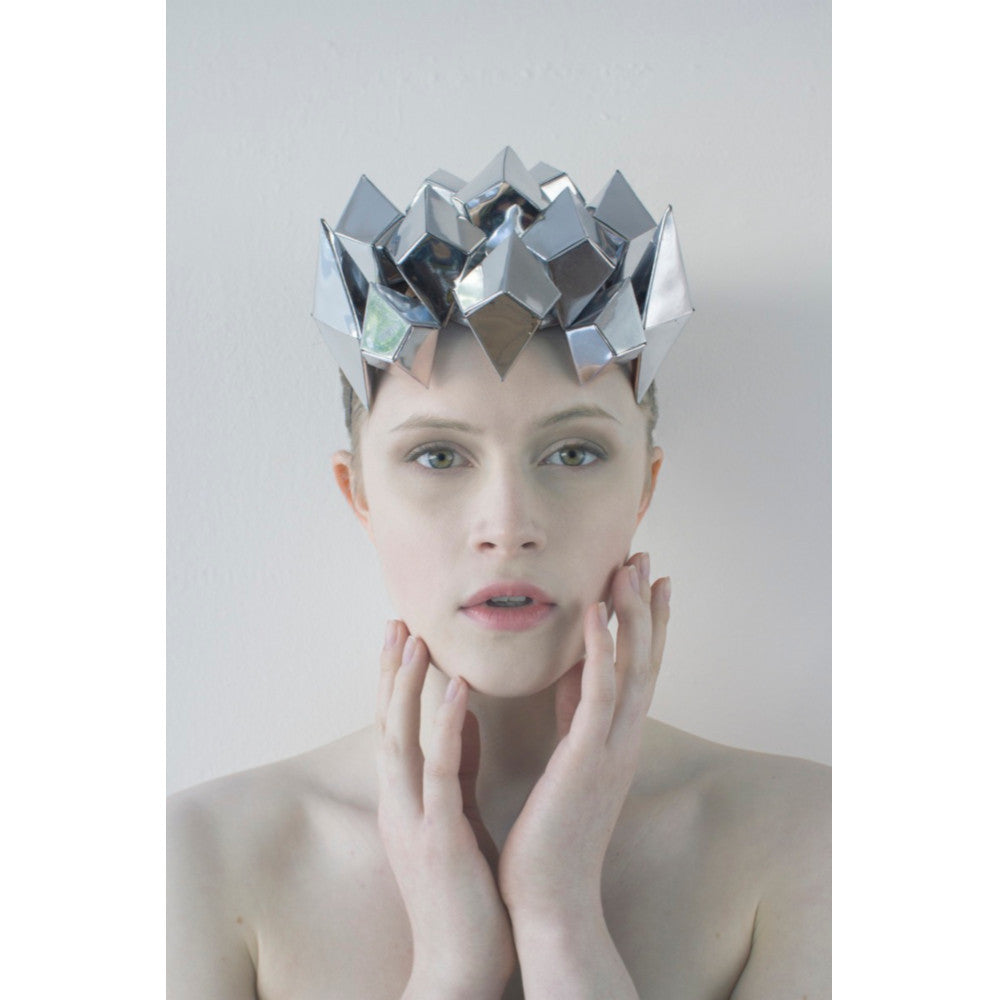 Chromium
Crystal Habit Forming is a series of origami headpieces based on the colors, lines, and forms of minerals and metals. 
The hand-folded PVC shapes of this crown imitate the highly reflective brilliance of chromium in an elegant and symmetric design.
Materials: Paper, PVC
Request Custom Price
All couture items are bespoke and custom-made pieces.
---
More from this collection