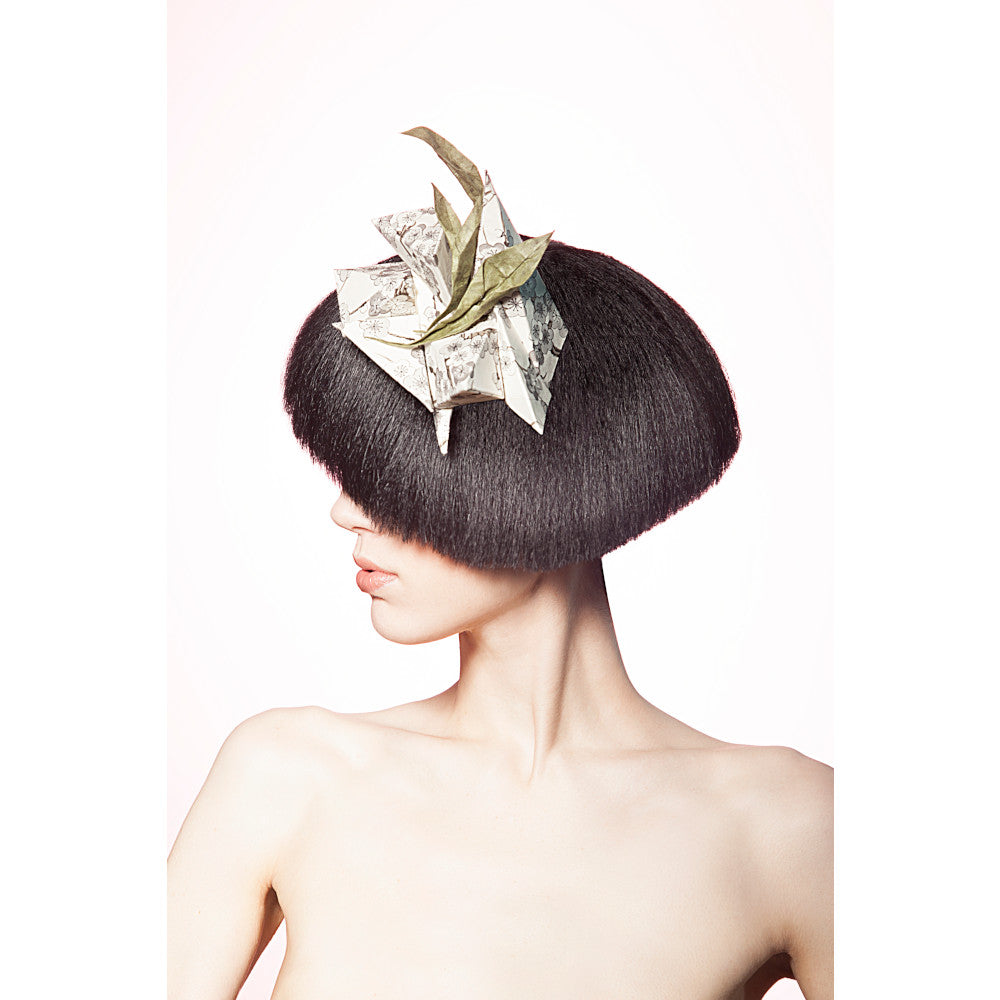 Bamboo
Headscapes is a collection of origami headpieces exploring visual aspects of Japanese landscape paintings and prints. Each piece is an abstraction of natural forms and creates its own eco-system of imaginary environments.
A bamboo leaf sits in it's simple splendor, framed by rocky shapes.
Materials: Paper
Request Custom Price
All couture items are bespoke and custom-made pieces.
---
More from this collection